One of the great challenges of the oil and gas industry lies in lowering the direct financial and environmental costs of corrosion. This process can create a series of problems that cost billions of dollars a year in repairs and capital and production costs, in addition to putting not only workers but also the environment at risk, since corrosion can cause leaks and spills.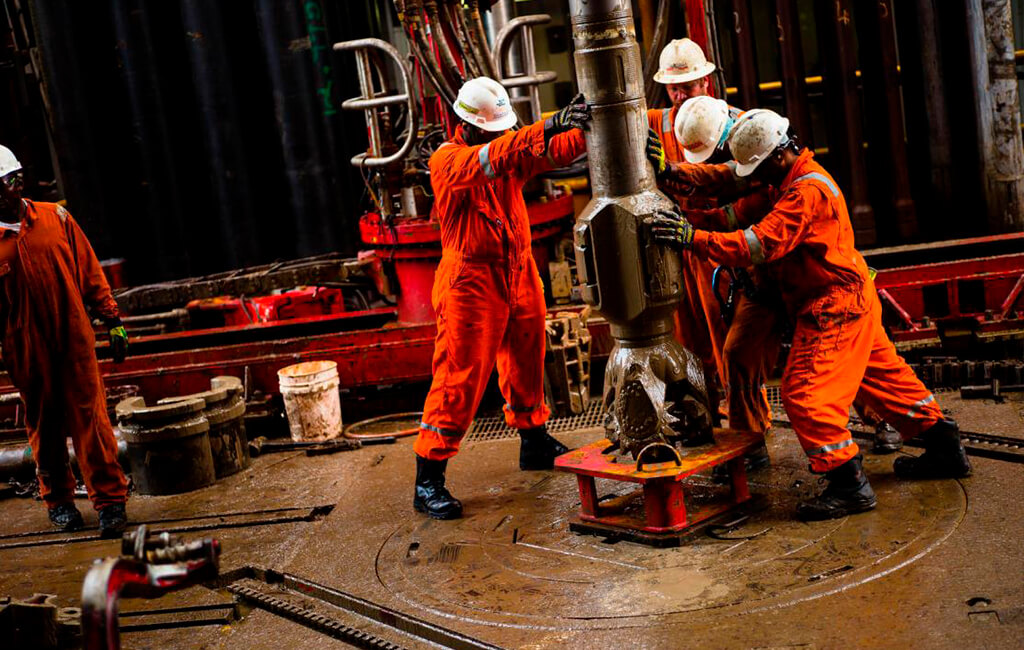 We worked with TotalEnergies to develop a solution that allows the company to predict corrosion in its installations and, based on that, design the optimal mitigation strategies to save time and money.
TotalEnergies is a multinational company active in more than 130 countries and it has over 100,000 employees worldwide.
Since the company started its operations in Argentina, in 1978, it has become a major player in oil and gas exploration and production as well as in gas transportation and petroleum product distribution. Today, its gas production represents 26% of the total gas extracted in Argentina.
TotalEnergies seeks to be a pioneer in optimizing production and drilling methods. Through innovation and R&D in robotics and digital technologies, it aims to maximize the energy efficiency at its facilities and also ensure that not a single drop of fuel is wasted.
The context
TotalEnergies began its energy transformation process by aligning itself with what was happening with other companies in the sector. The sustainable development which is also related to caring for the environment became a major part of the company's production agenda. After working together with Axonier on its first MVP for innovation in gas production, the company decided to incorporate new machine learning solutions that were to be adopted directly to address the most critical points of its business.
During the development of a Discovery in which members of the IT solutions, engineering and production areas of the company participated together with Axonier's team, a question that served as a starting point for a new MVP arose: How can we anticipate signs of wear on the wells that are in the company's oil and gas exploitations?
The challenge
Predicting corrosion in production pipelines depends mostly on empirical methods for measuring and detecting corrosion levels in wells. Each of these measurements means incurring operating costs of approximately USD 22,000 and, at the same time, it involves an intervention in the well and a halt in its production.
Our challenge consisted in developing a non-invasive method to reduce the number of measurements to be performed annually, by predicting the evolution of corrosion in each installation and other parameters.
The solution
We developed a Deep Learning model based on neural networks in Python 3.10 language that works by taking commonly measured parameters such as well diameter, pressure, temperature, gas flow rate, water flow rate and Co2 level. This solution determines the level of corrosion present in each well by using historical information, variables collected online and particular geographical inputs. In addition, it predicts the corrosion rate by generating alerts according to defined parameters of critical levels.
The result
This solution opens up a new horizon to TotalEnergies in the field of corrosion prediction with respect to its production installations, allowing the company to develop corrosion mitigation strategies that, apart from saving time and money, consist in a better use of resources regarding financial and environmental aspects.
After 5 months of work, the project achieved an MVP that went through all its building and testing stages and it became operational for 30 wells and generated savings of more than USD 270,000 per year in the first year alone. The machine learning solution is scalable to all wells and can be customized by incorporating new variables into the system, thus allowing the possibility of an increase in savings for the company, as well as more advantages due to its application.
TotalEnergies has been a pioneer in developing this type of model with technologies applied to oil and gas exploitation and its progress will benefit the company's business, and also the industry and the environment.